Robert Oelbermann
,

Broker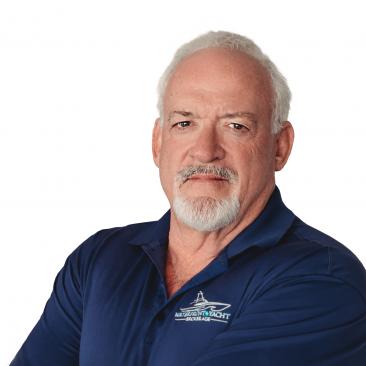 Rob brings 18+ years of boat/yacht brokerage experience with him, having sold more than 300 vessels valued over $18 ½ million. He was born in Pennsylvania, is a Penn State Alumni, and has been a South Florida resident since 1989. Between 2001 and 2016, Rob was President of Palm Beach Power Boats, a well-respected yacht brokerage firm in West Palm Beach, where he hired, trained, and directed over 55 brokers during those 15 years.

What makes Rob so successful is his unique combination of being an industry expert and his personable, easy-going approach. His goal (actually his mission) is to ensure successful, stress-free transactions for buyers and sellers of boats/yachts. Rob believes that buying and selling yachts is not a 9-to-5 job. It takes time to build a relationship with each client, commitment to understanding each client's objectives and expectations, and securing the perfect vessel to fit the needs of each buyer – or securing the perfect client to meet the needs of each seller.

Rob says, "We provide extraordinary service to each and every client to fulfill their yachting dream… Size of the vessel is not a concern; a stellar end result is always our aim!"

Rob believes an integral part of being a highly reputable broker is working with his clients through the whole process and well after the sale. He has been successful in building and maintaining strong relationships (and friendships) and a strong referral network.

In combination with Waterfront Yacht Brokerage's strong resources, which includes industry-leading technology to reach a global audience of boat/yacht sellers and buyers, Rob brings high integrity to the process. To sum it up… he always places his clients' interests first.

Rob has a son, Brian, who is also a yacht broker. When not working hard on behalf of his clients, Rob enjoys pro and college football, golf, bicycling, health & fitness, guitar playing, cooking, and travel.