2018 Dust 'Em Off Sailfish Warmup Results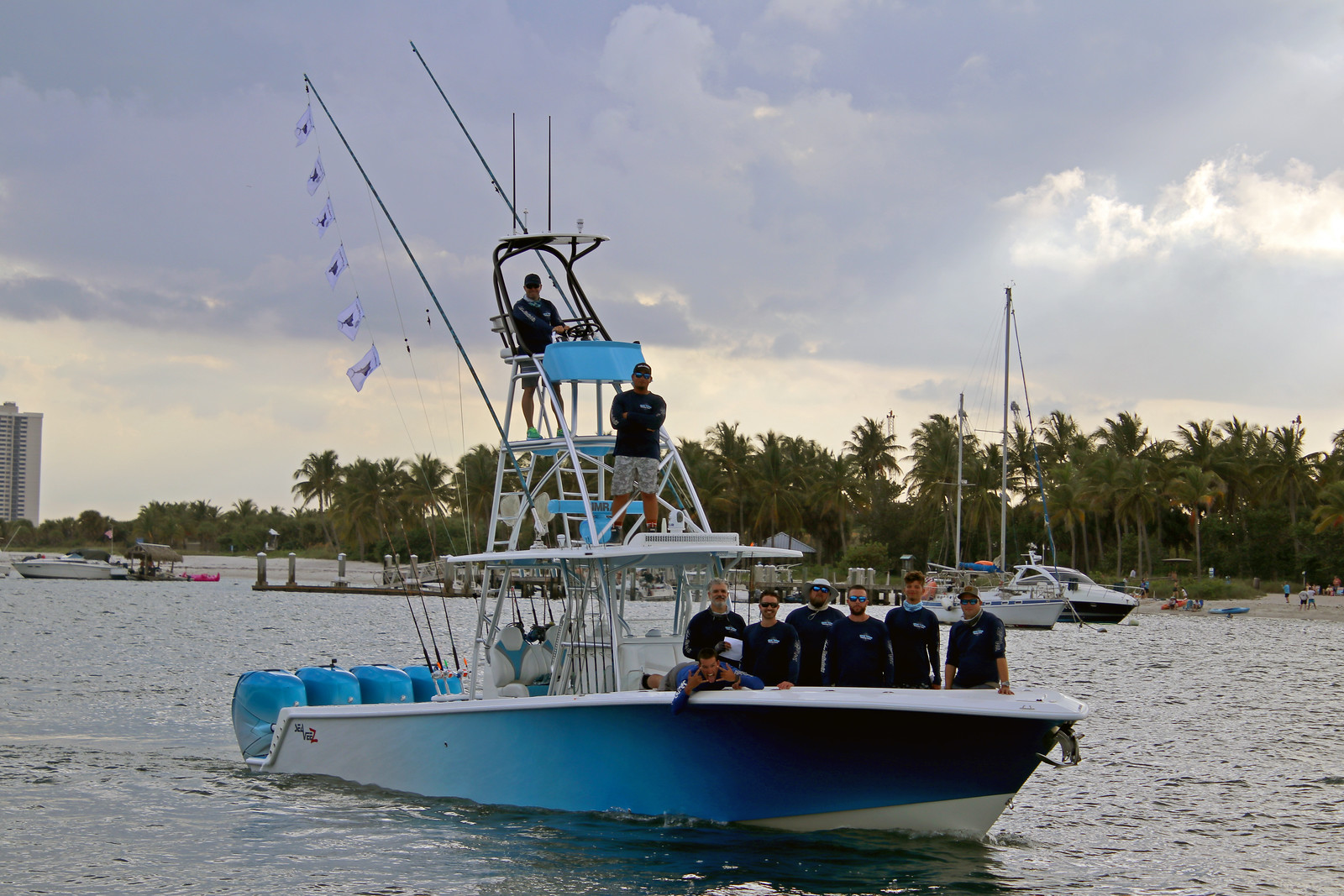 Photo Courtesy of Endless Imagery Photography, Inc.
This past weekend, a fleet of 48 boats shed their summer skin to register for this year's Dust 'Em Off Sailfish Warmup. A multi-inlet tournament, boats fished from Jupiter Inlet to Islamorada to kick off the sailfish season in South Florida.
With fall weather rolling in, fishing proved to be heating up with a total of 107 sailfish releases. 39' SeaVee BLUE TALES captained by Samy Arriaga claimed victory with 6 sailfish releases. 48' Viking DAY SEA captained by Kyle Sherman took second releasing 6 sailfish. Third place was scored this year by ONE UP captained by JC Cleare with 6 sailfish. Kevin Cabrera fishing aboard ANGLER MANAGEMENT claimed top angler with 3 sailfish releases.
This year's charter boat division consisted of 4 boats. Capt. Jimmy David on his Key Biscayne based charter boat L & H lead his crew to the victory with 5 sailfish. Capt. Nel Martinez on TOP GUN II / NO LIMITS secured second with 3 sailfish followed by the LISA L captained by Mike Puller with 2 sailfish. The L & H also had the top junior angler, Nathan Miller, who caught one of their 5 fish. Cheyenne Considine took top Female angler with 2 sailfish who fished aboard the MISS MICHELLE with Capt. Shannon Kelleher. Top fun fish was a 34.85 lb. wahoo caught aboard the KNOT 4 PLAY who took home a crisp $10,500.
An addition to Dust 'Em Off this year is the semi-professional division, in which 14 boats competed. BELLA VITA captained by Keith Staffen took first place with 6 sailfish releases, OUTNUMBERED took second place with 2 sails, and BRANCH OFFICE took third place with 2 sails.
"This year's tournament continues to show how there can still be affordable, yet lucrative tournaments held in South Florida," said tournament director Capt. Ben Sharpe. "The continued growth over the last 5 years show that there is a competitive thirst that not only seasoned tournament teams have, but also guys that would be considered recreational anglers have as well. The Dust'em Off Sailfish Warmup will strive to continue with a fun first direction in the years to come."
Leave a Comment