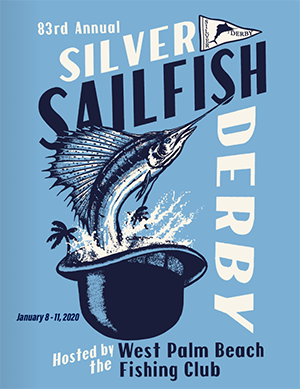 Established in 1935 by the West Palm Beach Fishing Club, the Silver Sailfish Derby is the oldest running sailfish tournament in the world. Limited to 50 boats, the 2020 Derby is sold out.
The Silver Sailfish Derby is a tournament with a massive amount of history, credited with developing the red release pennant and as one of the front-runners in promoting catch and release. Ernest Hemingway was a Derby trophy sponsor at one point, and the only time the tournament didn't run was for three years during WWII.
The Derby features a two-day, Thursday & Friday, fishing format - a measure that was taken to avoid competition with weekend anglers and to foster increased tournament participation.
The 2020 Schedule of Events are as follows:
Wednesday,
…