Advantages of a Center Console Boat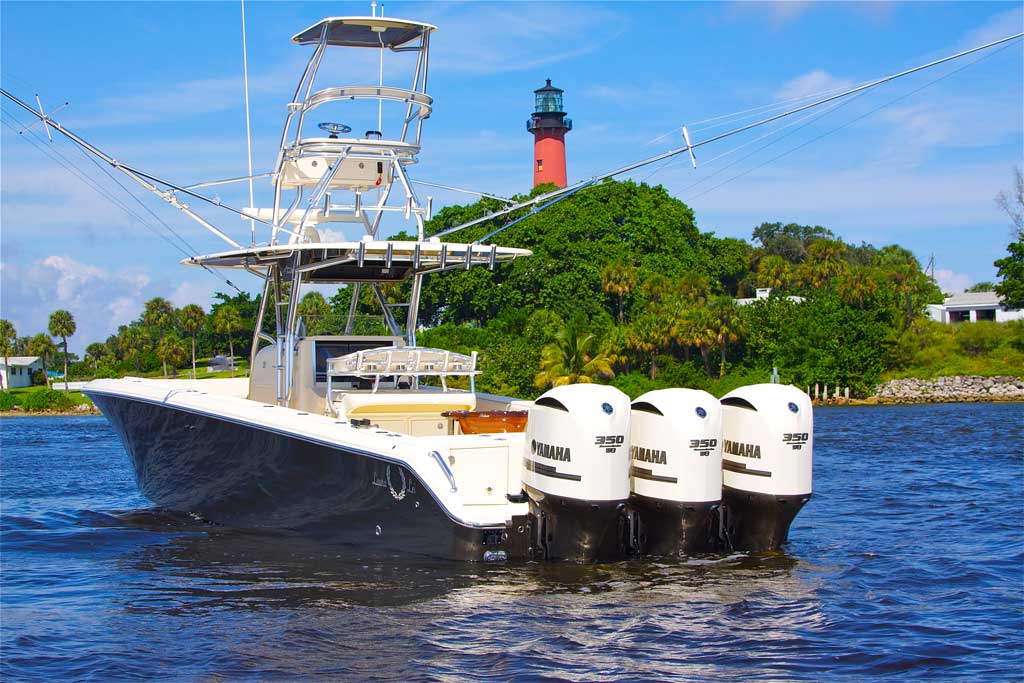 Choosing the right boat is sometimes a difficult task as every boat has its pros and cons. When looking for a boat that molds to your lifestyle on the water, you first must understand there is no such thing as perfection. The only thing you can do is choose a boat that is the better fit for you than all the others. In this article, I will go over some of the advantages of owning a center console boat.
One great advantage of a center console, is improved visibility. Due to the helm being placed in the very center of the vessel, you have superior visibility in all directions. Whether taking the family out for a cruise or going fishing with friends, having better vision will keep everyone safer especially when navigating in shallow waters.
Fisherman usually always prefer a center console boat for the sake of 360-degree fishing capabilities. You have easy access to the stern, bow, and sides of the boat. You have the ability to cast in all directions as well as move around while reeling in your catch rather than be forced to fight from a single spot. This also makes it easier for multiple fisherman to cast out lines due to so much space being around the edges of the boat.
Another advantage that is often overlooked is the balance of the boat. Acceleration, speed, and handling are all greatly affected by balance so the fact that the console is centered really helps the performance of the boat. The versatility of the boats seating also makes it very easy to evenly distribute passenger weight.
One of the most important aspects of a boat is the storage and space. Center consoles usually have the best layout to fit your needs. The storage areas, rod holders, bait wells, and coolers are placed in areas for your convenience and practicability. These boats tend to have the best feel and flow to mold to your needs and wants.
The way center consoles are configured gives them lots of versatility and makes them very practical for most activities. They have outboard motors which increases actual boat space and makes it easier and cheaper to maintain. Not to mention, center console boats often weigh less giving you better performance with the same horsepower as well as better fuel economy. It doesn't take a rocket scientist to see why these boats attract so many buyers.
Leave a Comment