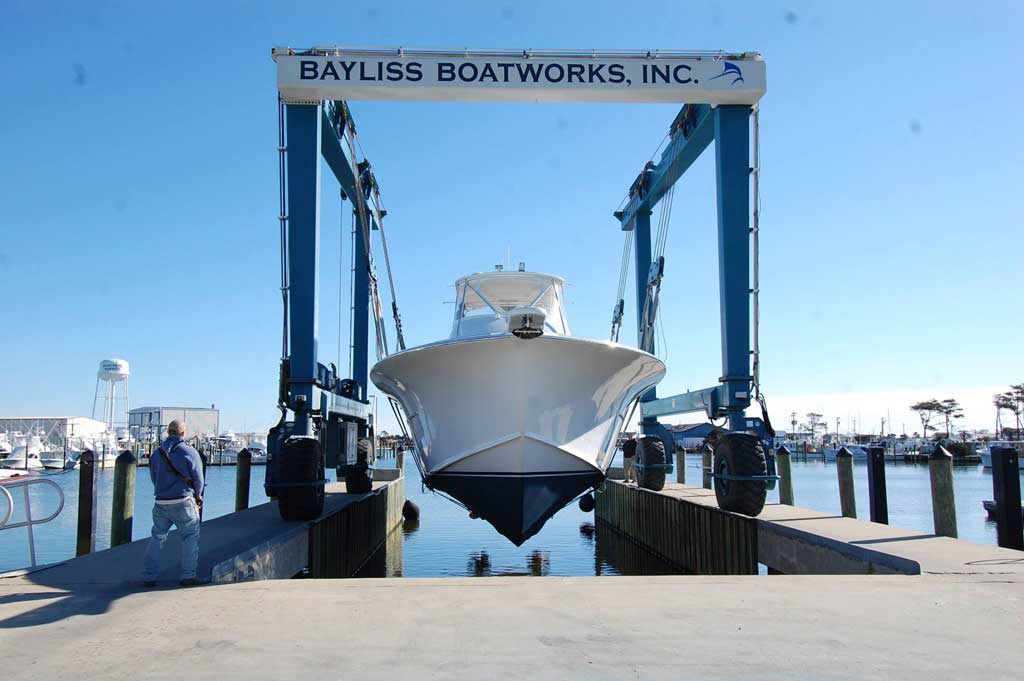 Photo By: @BaylissBoatworks
Bayliss Boatworks has been meticulously building custom sportfishing yachts in Wanchese, North Carolina since 2002. They maintain a state of the art facility laid out to manufacture the best boats in the most efficient manner. The Bayliss facility is dedicated to enhancing productivity and achieving world-class quality by paying close attention to detail.
The Bayliss Boatworks facility features four construction bays, a 100-ton marine travel lift, a 45-foot tall paint shop, a 4,000 square foot woodworking shop for building custom interiors, a complete metal shop for producing stainless steel and aluminum, full service mechanical shop, a three level workshop smartly designed to enable workers to devote more time to the creative process of building custom boats, and a full service marine store with over two thousand items in stock.
Bayliss uses the finest materials available and precisely blends them into a piece of artwork for their boat owners. They take pride in employing the most skillful and intelligent craftsmen and tradesmen available. Bayliss provides an energetic environment where creativity, accuracy, and quality are the most important goals in striving to manufacture the best boats of their kind.
At Bayliss Boatworks, their main focus is to provide every customer with exactly what they want. Bayliss strives on challenge so they welcome every dream idea any customer has and dedicate all of their time and effort to incorporate it into the project.
Leave a Comment