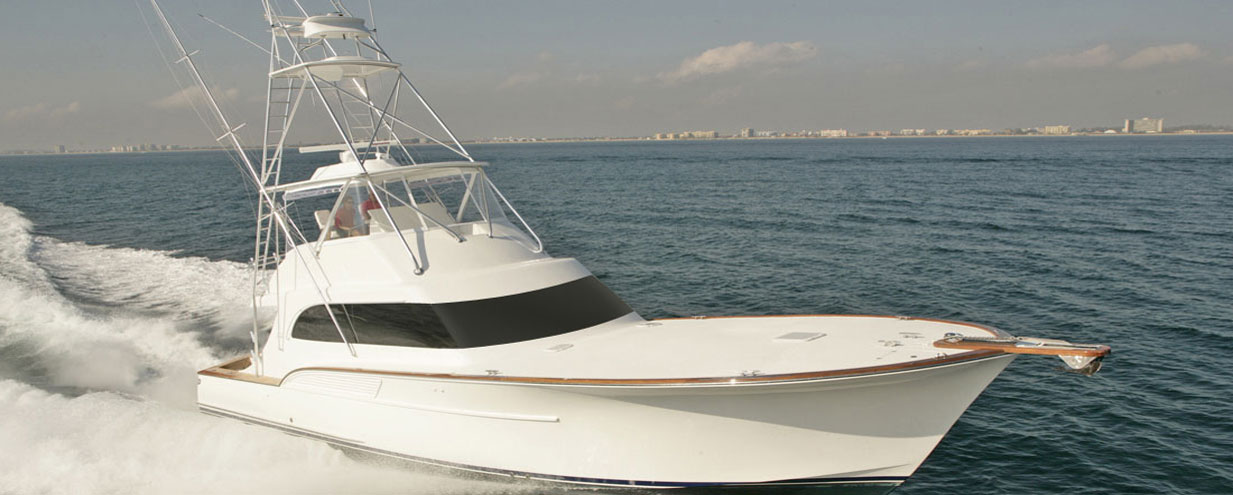 Since Buddy Davis founded Buddy Davis Yachts in the mid 1980's, they have been recognized around the world for the legendary ride they produce. The Davis hull is designed to slice through large seas and sit still while fishing in harsh conditions due to its deep narrow entry and its admirable flair. Outside of its incredible ride and exceptional handling, the Davis brand is laid out to accommodate the die-hard fisherman with superior fishing amenities from bow to stern. Each and every Davis boat is methodically planned out and engineered to ensure an unprecedented fishing experience while providing passengers with luxurious cabins to comfort the entire crew.
Davis boats has mastered the technology and world-class engineering and production techniques to manufacture lighter, stronger, faster, and better boats. They have developed accommodating layouts and performance based boats for the new generation. Each and every detail on a Davis yacht has been well thought out and proven over the years making Davis a highly demanded brand.
Davis takes pride in manufacturing its boats in one facility from start to finish by only the finest craftsmen in the industry. Davis sportfishing yachts and center consoles are entirely engineered, manufactured, finished, and outfitted under one roof making the process extremely smooth. Each component is gracefully built with the careful eyes of the Davis team as a whole. The result is a phenomenal boat that sets a high standard in the industry in performance and comfortability.
Davis Yachts is dedicated to providing boaters with the ultimate experience and enjoyment on the water. Its elegant appearance along with its superior performance is what makes each Davis yacht a true work of art. The Buddy Davis following speaks for itself.
Leave a Comment