Fort Lauderdale International Boat Show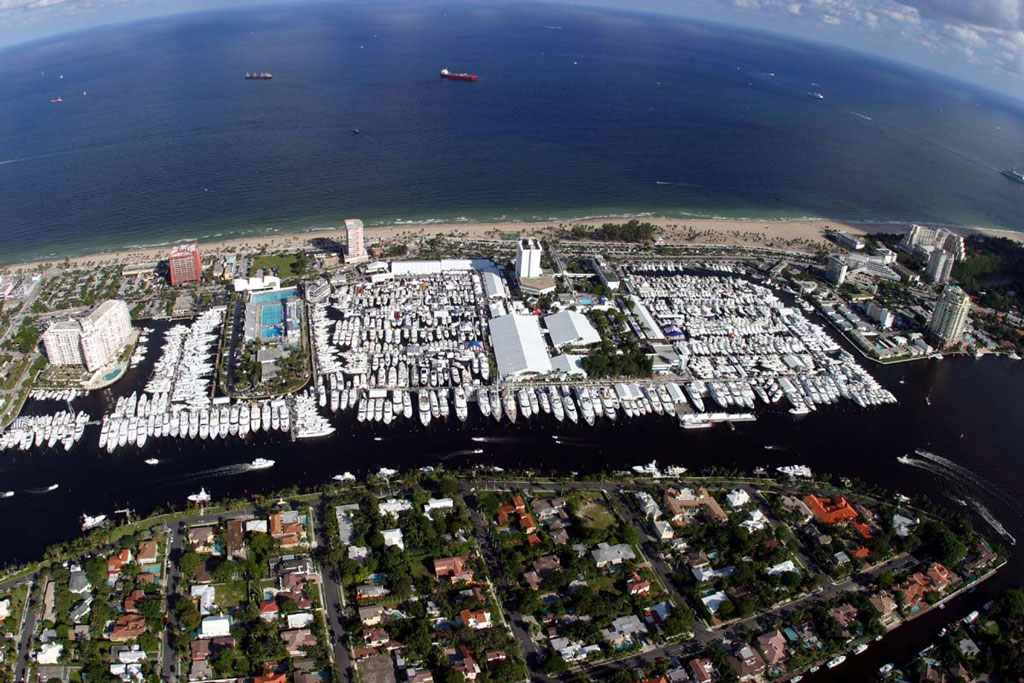 Photo By: @FortLauderdaleBoatShow
Known as the "Yachting Capital of the World", Fort Lauderdale is the absolute perfect place for an enormous boat show. On November 3rd to November 7th, Fort Lauderdale will host its 57th annual International Boat Show.
Show exhibits will include yacht builders and designers as well as exotic cars and brokerage yachts. The show will feature a wide variety of boats and sea vessels such as sportfishers, high performance boats, center consoles, cabin cruisers, flats boats, skiffs, sailing yachts, motor yachts, catamaran, ski boats, jet boats, inflatables, canoes, and unimaginable superyachts.
Covering six locations and over three million square feet of space, the show's transportation arrangement of bus shuttles, water taxis, and river boats will ensure guests can easily navigate the boat show.
The show will also host a variety of different boating classes ranging from beginners to the seasoned skippers.
Whether you are looking to buy a new boat or just want something fun to do with the family, you do not want to miss out on this remarkable event.
The schedule and ticket prices are as follows:
SHOW SCHEDULE
PRIME TIME PREVIEW
Thur. Nov 3, 10am - 7pm
(Ticket valid any show day)
GENERAL ADMISSION
Fri. Nov 4, 10am - 7pm
Sat. Nov 5, 10am - 7pm
Sun. Nov 6, 10am - 7pm
Mon. Nov 7, 10am - 5pm

ADMISSION
PRIME TIME PREVIEW (Thurs. Nov 3): $45
Valid any one day Nov 3 - 7, 2016
2-DAY TICKET- $46
Valid any two days Fri Nov 4 - Mon Nov 7
GENERAL ADMISSION
Adult: $ 28
Child (age 6-15): $12
Children (under 6) Free
VIP PACKAGES
VIP BOAT SHOW EXPERIENCE Offers Prime Time and Single Day Packages (Includes Show ticket, Water Taxi, and the Windward Club)
WINDWARD CLUB ONLY: Single or multi-day access available
HALL OF FAME VIP PARKING Available
For the Boating Class schedule, please see this link: Boating Classes
Leave a Comment