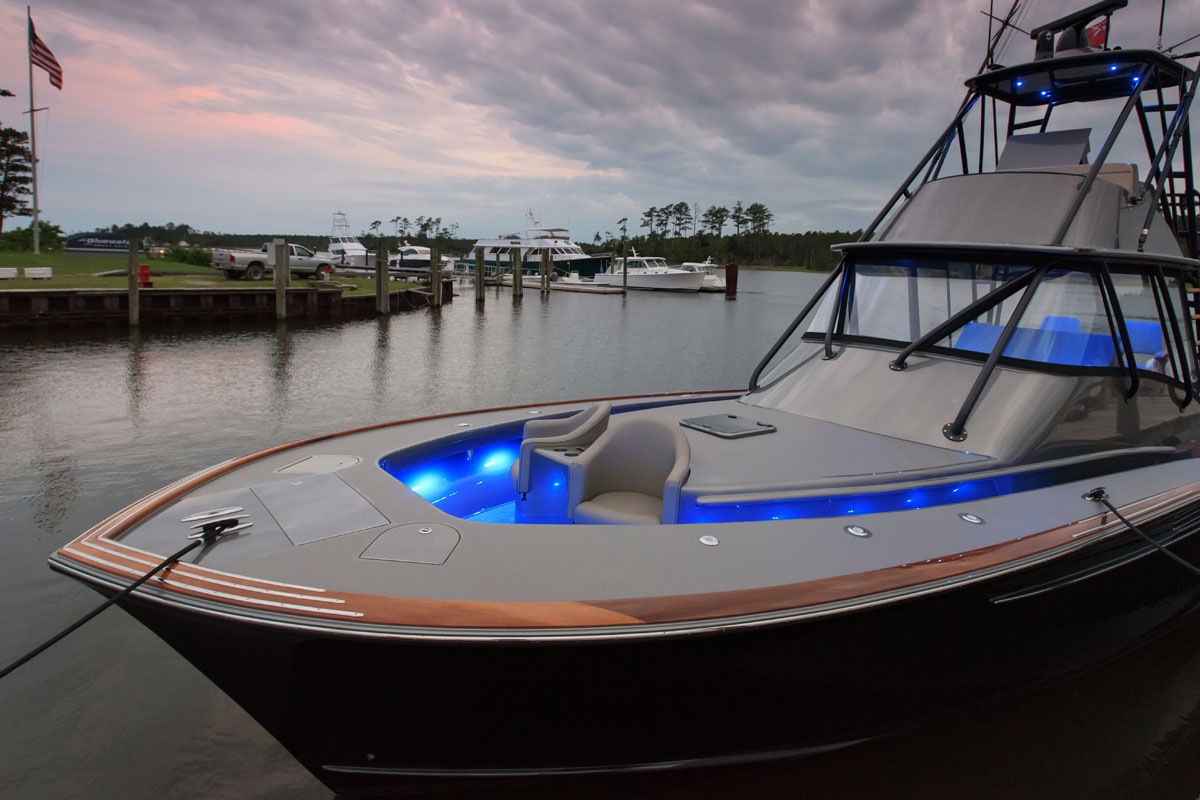 Photo By: Jarret Bay Boatworks
As a youngster, Randy Ramsey had always dreamt of running his own fishing boat off of the sometimes-tricky southern Outer Banks. In 1986, he achieved his dream when he constructed a single 52-foot charter boat known as the "Sensation". That is when Jarrett Bay Boatworks was all started. Today, Jarrett Bay is a premier builder of custom sportfishing boats that over the years has constructed over 90 sportfishing vessels as well as serviced over ten thousand others.
Jarrett Bay prides itself in the rugged construction of their boats and it all starts by using every eye of the entire design team. After the design and layout are presented, the full force of manpower combined with top quality materials begin to construct a masterpiece. Each step of the way, the process undergoes methodical quality control with the whole team focused on a world-class result. Jarrett Bay's goal is to construct remarkable boats through superior methods to get the best advantage in the industry. This unparalleled process gives Jarrett Bay the ability to finely balance customers' needs for luxury, comfort, fuel economy, fishing performance, and a magnificent ride.
With a 175-acre facility located on the Intracoastal Waterway in North Carolina, Jarrett Bay has become one of the most extensive service and supply facilities on the East Coast. The facility can handle practically any project on vessels up to 130 feet in length and 10 feet of draft. Jarrett Bay relies on only the finest, most skilled craftsmen and technicians in the industry to complete its work. The team works as a family all solely focused on the common goal of being a top of the line boat manufacturer.
Jarrett Bay's most recent production is the truly custom 46 foot Grander which features bold, dark paint and black tower hardware. Grander's dark demeanor is lit in an impressive spectrum of color thanks to the extensive Lumishore LED lighting throughout the entire boat. The interior features a clean, unique modern design with a mix of metallic and wood veneered surfaces. This phenomenon is equipped with twin C18 Caterpillar engines that propel the boat to speeds over 45 knots.
Read more about the new 46 foot Grander at: Jarrett Bay Grander
Leave a Comment