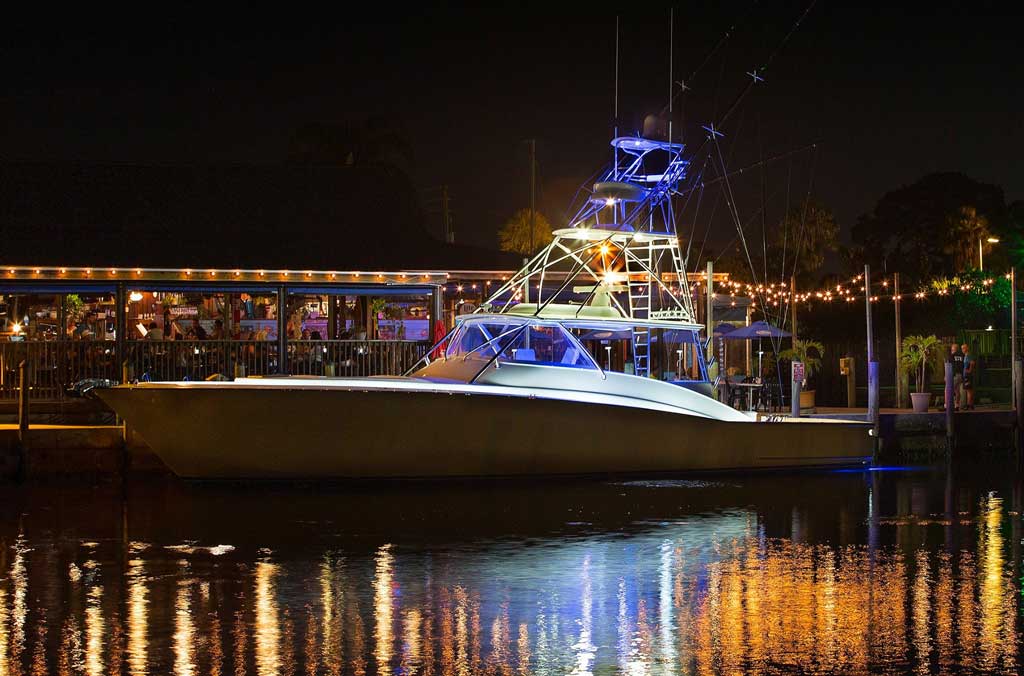 Photo By: @JimSmithBoats
Although he didn't have an education past 6th grade, Jim Smith was extremely intuitive when it came to designing. After dropping out of school in 6th grade, Jim fiddled with a number of different jobs such as cutting wood, distributing liquor, and campaigning in motorcycle racing and outboard boat racing. Jim became very successful in the boat racing industry and it led him to a Johnson outboard distributorship. A short while after that, Jim decided he wanted to start building his own boats.
In 1959, Jim had constructed his first boat and named it the Boca Jima as he was living in Boca Raton, Florida. His astonishing project showed his passion for innovation and diverse background. The boat was cold molded with double diagonal cedar and epoxy resin making it strong, lightweight, and fast. He designed a pod-like tower supported on four aluminum sailboat mast extrusions to enhance its aerodynamics. He also added a very unique feature--an elevator to take the skipper aloft—due to a previous motorcycle crash that left him with a wooden leg. When on fishing charters, he would keep the elevator in the up position so his guests would not bother him.
By 1994, Jim Smith had passed away and his longtime friend and co-worker, John Vance, kept the shop open for production. Vance has carried on the tradition of building quality Jim Smith sport fishing boats over the years.
Today, the Jim Smith brand starts each build by developing the customer's ideas and thoughts into the footprint they are looking for. Smith's team of craftsmen and technicians create 3 dimensional drawings of the entire boat to show the customer exactly what the finished product will look like. This technology ensures that the customer is completely satisfied before the team begins to construct the boat. The team also collaborates with a prestigious naval architect, Donald Blount, for the designing of the hydro dynamics and marine engineering of the hull. They believe in using only the finest grade of marine materials available to construct a boat that will last for generations to come. Jim Smith boats are built to handle all sea conditions over long distances with the main priority being centered around safety.
To view some of Waterfront Yacht Brokerage's Jim Smith listings, please click on the link below.
Leave a Comment