Oldest Floating McDonald's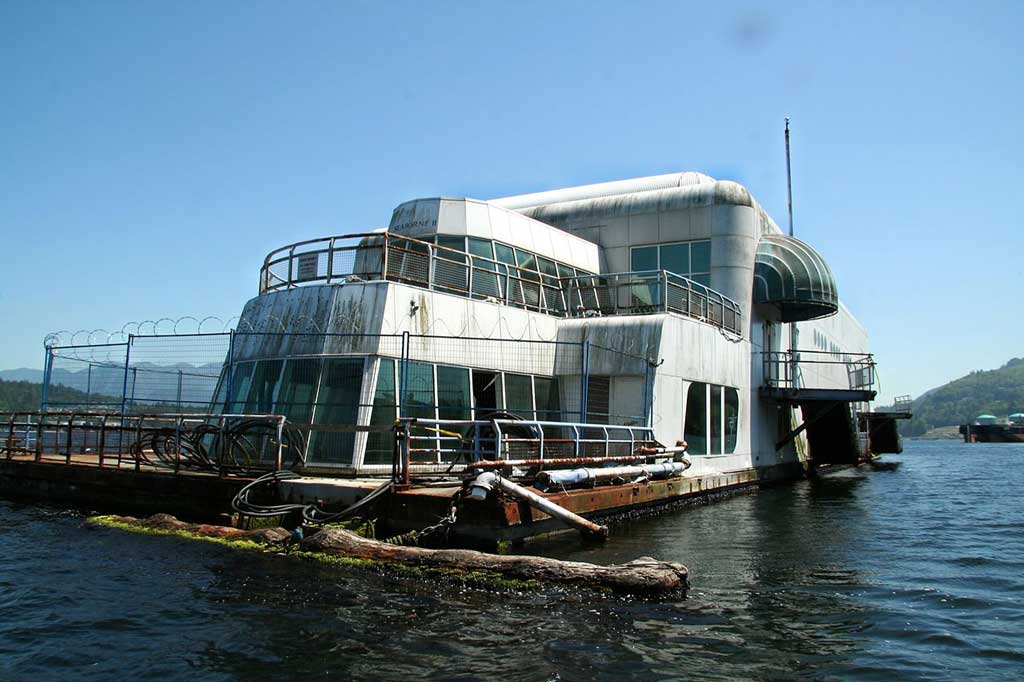 Photo By: TAZ
Ever imagined eating at a fast food restaurant on the water? Well in Vancouver, British Colombia, Robert Allen Ltd turned that dream into a reality. In 1986, the floating fast food phenomenon known as the McBarge was created for the World Expo on False Creek in British Colombia.
The McBarge cost 6.3 million dollars to build and was one of the most popular attractions at the Expo. The design aesthetic was constructed to look like a futuristic space ship and was marketed as a luxury dining experience. The interior featured hardwood floors with potted plants and astonishing views from large windows. The kitchen was hidden from sight and the food would arrive on conveyor belts to offer diners a unique experience.
Unfortunately, just a short time after the Expo, the McBarge was quickly forgotten and abandoned to rot and decay in the River. The conditions steadily crumbled from that point on. The insides were stripped of all salvageable materials and what was left has been constantly rusting and rotting away for almost 30 years.
Today, the McBarge sits neglected and unused in Burrard Inlet. However, Howard Meakin is determined to restore and revamp the space by investing over three million dollars. Due to confidentiality agreements, he is not able to give details about the new project but he said it is meant to tie into the 30th anniversary of Canada's World Expo.
Leave a Comment