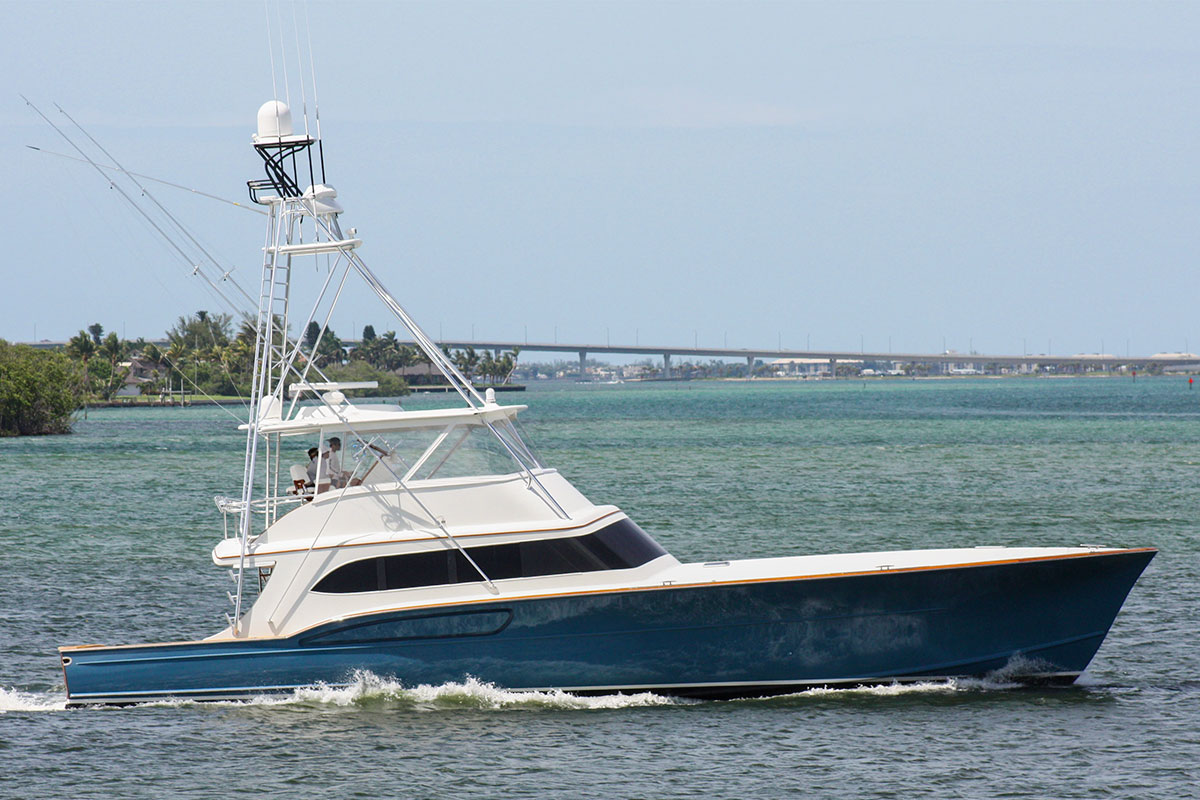 Photo By: @PaulMannCustomBoats
Growing up on the outer banks of North Carolina, Paul Mann was a successful charter boat mate and a well-known sportfishing captain who had a special talent for building boats. Paul started his boat building business in 1988 with a vision of becoming a world class boat manufacturer. Paul's different experiences in the industry growing up make him exceptionally qualified to design and formulate his idea of superior sportfishing vessels. Using his knowledge of sportfishing, traditional boatbuilding techniques, modern materials, and an eye for detail, Paul Mann has built some of the most successful tournament sportfishers in the world.
The combination of superb techniques, the newest and finest materials, remarkable technology, and a consistent process are what makes Paul Mann boats so special. Paul Mann limits his team to building only 3 boats at a time to ensure better control of quality and a higher attention to detail. Paul oversees every project and allows clients to watch in on any and every step of the way. The Paul Mann brand places its focus on the customizability to match each client's imagination and lifestyle.
The core of each Paul Mann boat is a traditional wood plank on frame construction with plywood overlay. Tricel, honeycomb, decolite, and foam are some of the newer tricks Paul Mann uses to make his brand of boats lighter than those of comparable size. The set-up process is versatile as they use batons to shape the shear and chine facilitates changes in length, width, and height which keeps costs to a minimum. Although the Paul Mann brand prides itself in producing superior sportfishing machines, it is the extraordinary interiors that makes these boats known around the world. Today, Paul Mann Custom Boats operates out of a 40,200-square foot facility in Manns Harbor, North Carolina.
The 57-foot NAIRA, a Paul Mann sportfishing monster, just took 1st place in the highly competitive fishing tournament known as the 2016 Aruba Caribbean Cup. Paul Mann also had its 58-foot ALINA take 3rd place in the tournament. This just goes to show how well the Paul Mann brand performs in the sportfishing industry.
Paul Mann is currently in the process of building a 76-footer and a 61-footer, both cold molded jig boats. To view photos of the construction process, please visit the link below.
Leave a Comment