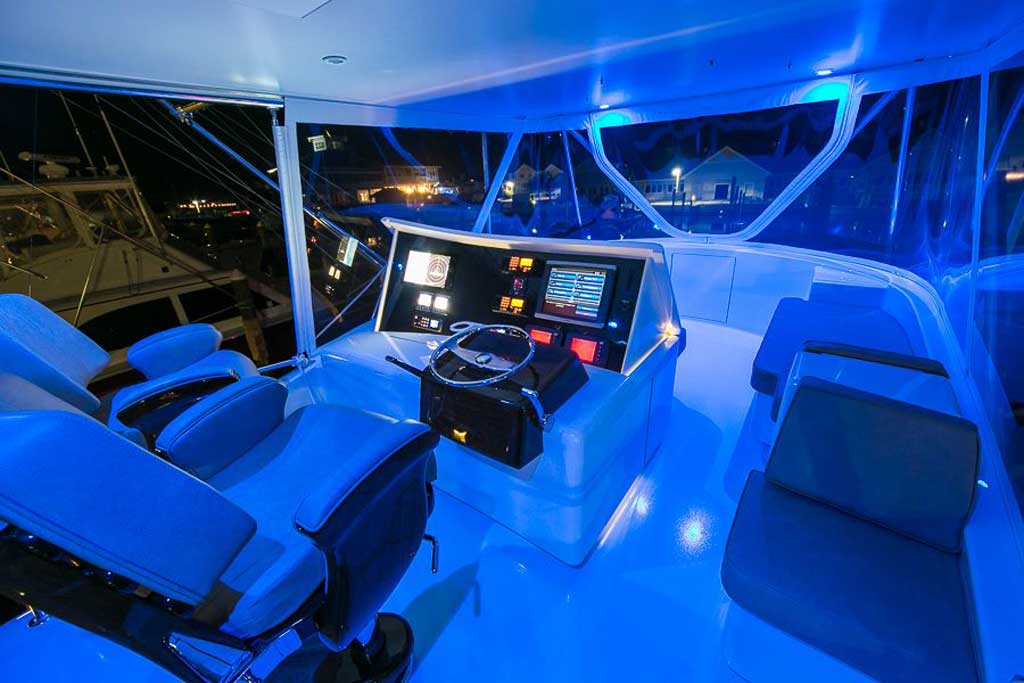 Photo By: @ScarboroughBoatworks
Growing up in the small town of Wanchese, North Carolina, Ricky Scarborough was a natural when it came to commercial fishing and working on boats. Fishing and boating were a way of life for Ricky throughout the vast part of his childhood and early adult years. By the time Ricky was 30 years old, he was in desperate need of a worthy commercial fishing boat but didn't have the money to buy one. The only option he had was to build his own. That was exactly what he did and by 1978, Ricky had built his first shop on the water and started the company, Scarborough Boatworks.
Over the past 40+ years, Scarborough has built and delivered over eighty custom boats ranging from 25 feet to 85 feet. Carrying on the illustrious boatbuilding tradition of Carolina, Scarborough considers the process of building boats a fine art. The brand meticulously builds boats by balancing the best craftsmanship with a practical and innovative design. The final product features a legendary seaworthiness and an interior that will blow your mind.
Scarborough Boatworks offers two distinct styles to provide customers with a choice between a more traditional style of a Scarborough boat or one with a sleeker modern design. The personalized building process gives the ability to satisfy each and every customer need or want to ensure that their buying experience is exceptional across the board. Every single detail is designed around the customer's personalized vision and artistry of how their dream boat should look and feel. Scarborough Boatworks combines the technology of today and tomorrow with superior craftsmanship and a championship spirit to manufacture each individual boat.
The largest Scarborough hull built to date is the 85-foot Maverick. Maverick features a centerline engine room hatch that offers easy access to a comfortable and complete crew's headquarters including a half galley and private laundry. This masterpiece also includes a VIP suite, a master suite, and three guest staterooms which is truly unique for a sportfishing boat. All moldings are hand carved and finishes are very exclusive. The flybridge contains enough room for half of a basketball court forward of the console. All around, this phenomenal boat utilizes every inch of space in a very functional fashion.
To read more about Scarborough Boatworks and the 85 Maverick, please visit the link below.
Leave a Comment