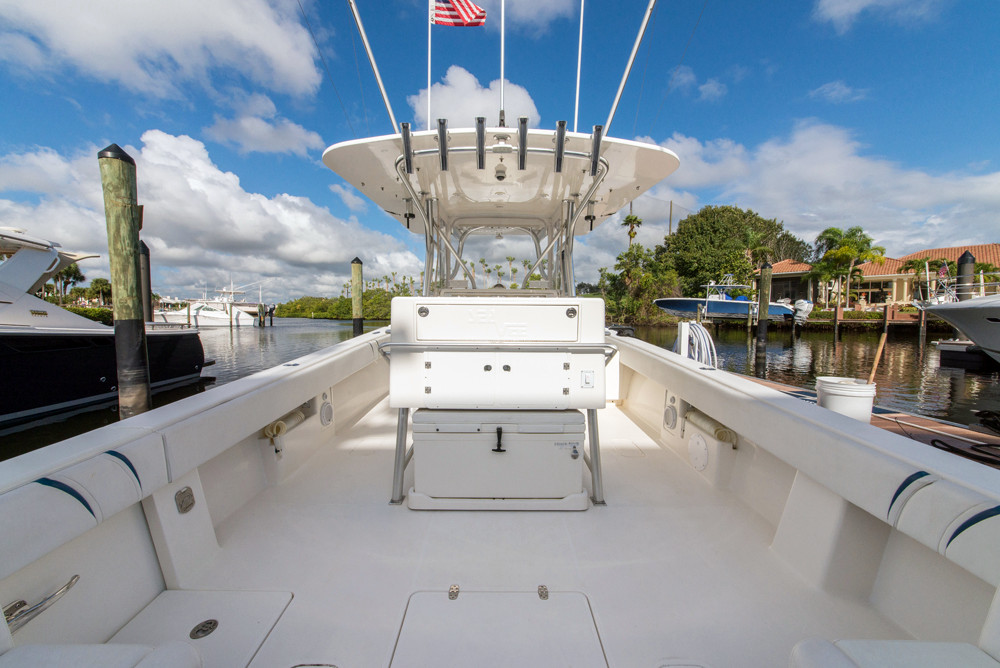 Originally founded in 1974 by Miami native Captain Don Mcgee, SeaVee Boats was established due to the demand for a boat capable of withstanding the most rigorous fishing experience. The brand's unique, high quality boats quickly developed a devoted customer base. Don Mcgee was able to cut out the middleman and sell his incredible boats directly to customers at lower prices than his competitors. Don Mcgee went on to build world-class fishing boats for about 20 years.
In 1993, a guy named Ariel Pared came to Don and asked to build him a custom sport fishing boat. Ariel and Don worked together and used their imagination in the creation process of the boat. It was custom designed from start to finish and Ariel was beyond excited about the finished product. Ariel's experience with the process was so smooth and so unique that it sparked his interest in the company.
Soon after the boat was built, Ariel and two of his friends named Moses Rodriguez and Ralph Torres had a sit-down meeting with Don Mcgee. They were all three so impressed with the durability and dependability of the boats as well as the company's devotion to its customers that they offered to buy the company from Don. After a few more meetings, Don decided to sell the three partners SeaVee Boats. This began a new chapter in their lives and a rebirth to SeaVee Boats. They built upon SeaVee's strong foundation and set out to foster a more inclusive community of not only avid fishermen, but also friends and family who are boating and ocean enthusiasts. Therefore, they expanded the company's product line so customers can now choose to customize their new boat with luxury features and stepped hulls to further enrich their experience at sea.
When it comes to new ideas and improving performance, SeaVee Boats has been leading the way for decades. Their most recent innovation is the SeaVee Z patented, cross ventilated, twin-stepped, cored hull with SpeedRail technology that is taking the industry by storm. Featuring multiple lifting bodies designed to produce a fixed running trim angle at any speed in a variety of conditions, the SeaVee Z practically eliminates bow rise and give you a clear view of the horizon at all times. The Speedrails provide lateral stability during hard maneuvering at speed to ensure the boat tracks trough turns without hooking or slipping. SeaVee has always been pushing the envelope and inventing new technology, as well as methodologies for how to do things in new and more effective ways.
One of the most popular and well performing SeaVee's out there is the 390 Outboard. The SeaVee 390 Outboard represents the ultimate tournament fishing machine. Power options include triple or quad outboards up to 1,600 hp. Notable options include an upper station with full controls, up to 3 insulated fishbones with a combined 370 gallons of capacity, plus an optional coffin box and up to 3 live wells capable of holding 275 gallons. This is any fisherman's dream center console.
To view our SeaVee listings, please click this link: SeaVee Listings
Leave a Comment