South Florida Sailfish Tournament Line-Up 2019/2020
Posted by Lacey Hagler on Thursday, November 14th, 2019 at 3:27pm.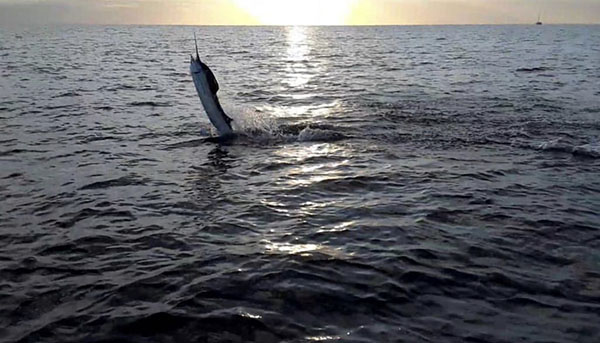 Winter is finally here in South Florida (well, kind of), and each cold snap is bringing us closer and closer to the sailfish bite heating up. This is when a special species migrates to South Florida - sportfishing teams in the pursuit of billfish, the tournaments, and the large amount of cash that can be won (and spent) along with it. Whether you're a kite fishing team on a pampered SeaVee or playing bait-and-switch from a custom sportfish, here is the 2019-2020 line-up of sailfish tournaments in South Florida.
Dust 'Em Off Sailfish Warm-Up
Date: November 6th – 10th, 2019
Location: Palm Beach, FL
Website: https://www.dustemoffsailfish.com/
Pirate's Cove Sailfish Classic
Date: December 5th – 8th, 2019
Location: Pirate's Cover Resort & Marina, Stuart, FL
Website: http://www.piratescovesailfishclassic.com/
66th Annual Stuart Sailfish Club Light Tackle Sailfish Championship
Date: December 11th – 14th, 2019
Location: Pirate's Cover Resort & Marina, Stuart, FL
Website: https://stuartsailfishclub.com/tournaments/
83rd Annual Silver Sailfish Derby
Date: January 9th – 11th, 2020
Location: Palm Beach, FL
Website: http://www.westpalmbeachfishingclub.org/silver-sailfish-derby.php
Operation Sailfish – 1st Leg of "Quest For The Crest" Sailfish Series
Date: January 15th – 19th, 2020
Location: Sailfish Marina, Singer Island FL
Website: https://www.bluewatermovements.com/tournaments/sailfish-series/operation-sailfish/
Buccaneer Cup
Date: January 22nd - 25th, 2020
Location: Rybovich Marine Center, Riviera Beach FL
Website: https://buccaneercup.com/
Sailfish Challenge – 2nd Leg of "Quest For the Crest" Sailfish Series
Date: Feb 19th – 23rd, 2020
Location: 3-Inlet Format; Miami, Pompano Beach, and Palm Beach
Website: https://www.bluewatermovements.com/tournaments/sailfish-series/sailfish-challenge/
Jimmy Johnson's Quest for the Ring
Date: March 3rd – 7th, 2020
Location: Fish out of Key Largo, Miami, or Ft. Lauderdale, FL
Website: https://jjfishweek.com/
Final Sail – 3rd Leg of "Quest For the Crest" Sailfish Series
Date: April 1st – 5th, 2020
Location: Miami, FL
Website: https://www.bluewatermovements.com/tournaments/sailfish-series/final-sail/
Leave a Comment