Tribute Performance Boats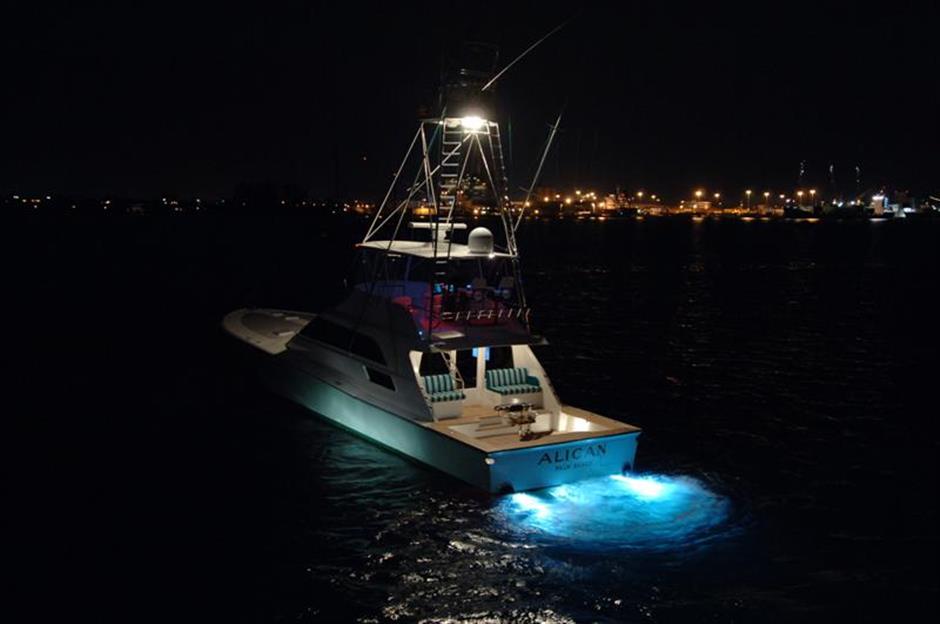 The founder of Tribute Performance Boats, Rich Scheffer Sr., was the lead builder for the legendary boat building pioneer, Jim Smith. While leading the Jim Smith team, Scheffer went on to build some of the most advanced and fastest sportfishers in the world. Once the older Jim Smith passed away, Scheffer went on to start his own boat building company, now known as Tribute Performance Boats, as a tribute to his longtime friend and mentor. Over the years, the Tribute brand has produced some of the fastest and most fuel-efficient performance sportfishing boats on the water. Scheffer's first two builds were for race car pioneers Mark Manley and Dick Moroso. They wanted a boat that would perform like their race cars. They went to Scheffer to build them a fast, strong, stable, and superbly engineered sportfishing boat. These two superior boats quickly became known for their speed and performance in the sportfishing industry.
In business for over 21 years now, Tribute has remained at the forefront in the industry of building performance sportfishing boats. Since the beginning, Tribute has been focused on Scheffer's founding guidelines of form, function, world-class quality, fuel efficiency, and unrivaled performance. They have been dedicated to growing with technology and really listening to customers' ideas, wants, and needs to ensure they deliver the upmost luxury and well performing boats around.
Tribute's service and refitting projects are second to none as they are specifically tailored to meet the wants and needs of each yacht owner. It is their mission to provide minimal downtime for customers as they know the time spent on the water is precious. Most of Tribute's team has spent most of their career working on commercial and military vessels giving them a wealth of experience in dealing with everyday issues related to yacht operation, service, and repair. They offer full service, repair, and refitting out of their conveniently located Jupiter facility.
Tribute is currently working on two different refit and refresher projects of a Tribute 61' and a Tribute 63'. To view more on these projects and read more about the Tribute brand please click on the link below.
Leave a Comment