Waterfront Dining in Jupiter, Florida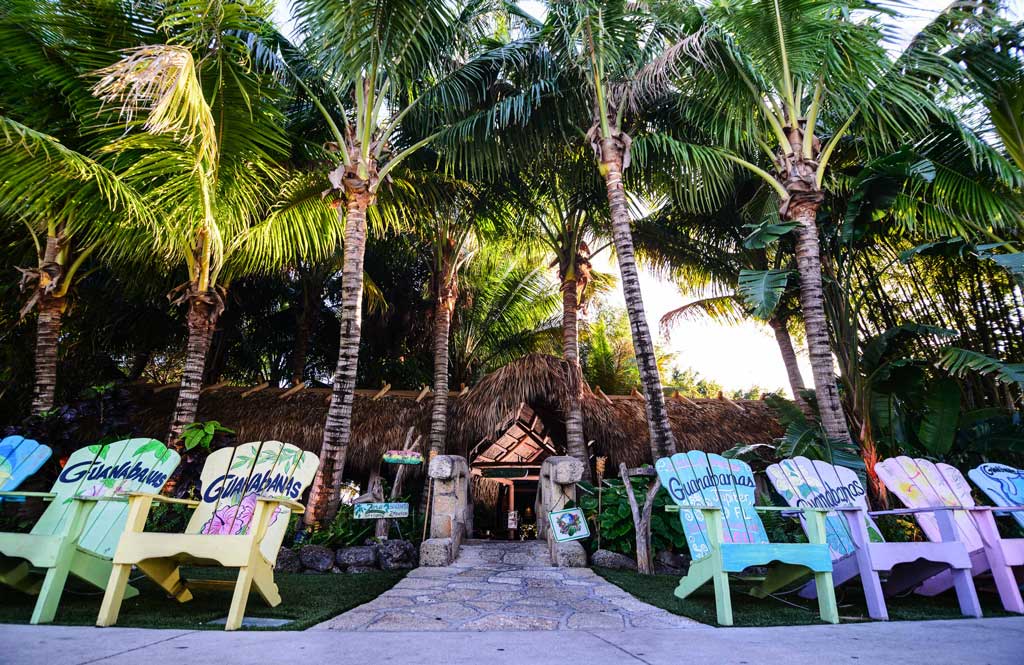 Photo By: Guanabanas Island Restaurant and Bar
One of South Florida's best attributes is its waterfront bars and restaurants. In this article, I will go over some spots in Jupiter, FL where you will enjoy mouthwatering food with a view that reminds us why we are so lucky to live here.
1) Guanabanas- Located at: 960 N Hwy A1A, this waterfront paradise boasts a lush tropical island feel with great cuisine and cocktails. It is 100% open air with tiki huts and banyan trees overhead and hand-chiseled coquina stone pathways underfoot. Guanabanas is dedicated to fulfilling each guest with a one-of-a-kind outdoor dining experience.
2) Jetty's Waterfront Restaurant- Located at 1075 N Hwy A1A, this family friendly restaurant has been one of South Florida's most popular for 25 years. Jetty's offers an incomparable view of the Jupiter Inlet and Jupiter Lighthouse. Signature menu items always consist of just-caught fish as well as certified angus steak and ribs. This spot is always a favorite of both tourists and locals.
3) U-Tiki Beach- Located at 1095 N Hwy A1A, U-Tiki has a casual feel to it with a very large bar and seating on a covered deck or on a sandy beach with umbrellas. They offer Caribbean food in an island setting with ultimate views of the intracoastal waterway. The mid-priced food is served by a wonderful staff but it is the pleasant atmosphere that makes U-Tiki a must stop.
4) Dive Bar Restaurant- Located at 318 US-1, accommodating guests with seating both inside and outside, Dive Bar offers a superior raw bar that is known for their oysters as well as a wide variety of delicious lunch and dinner entrees. With a 2,000-gallon saltwater fish tank, a large open air bar, and a beautiful view of the marina, Dive Bar will provide you with the ultimate dining experience.
Whether you are a local and have not yet visited any of these spots or an out of town visitor that is looking for an exceptional and relaxing dining experience, you definitely want to check out a couple of these restaurants if not all.
Leave a Comment