Waterfront Yacht Brokerage Donates Relief Supply to the Bahamas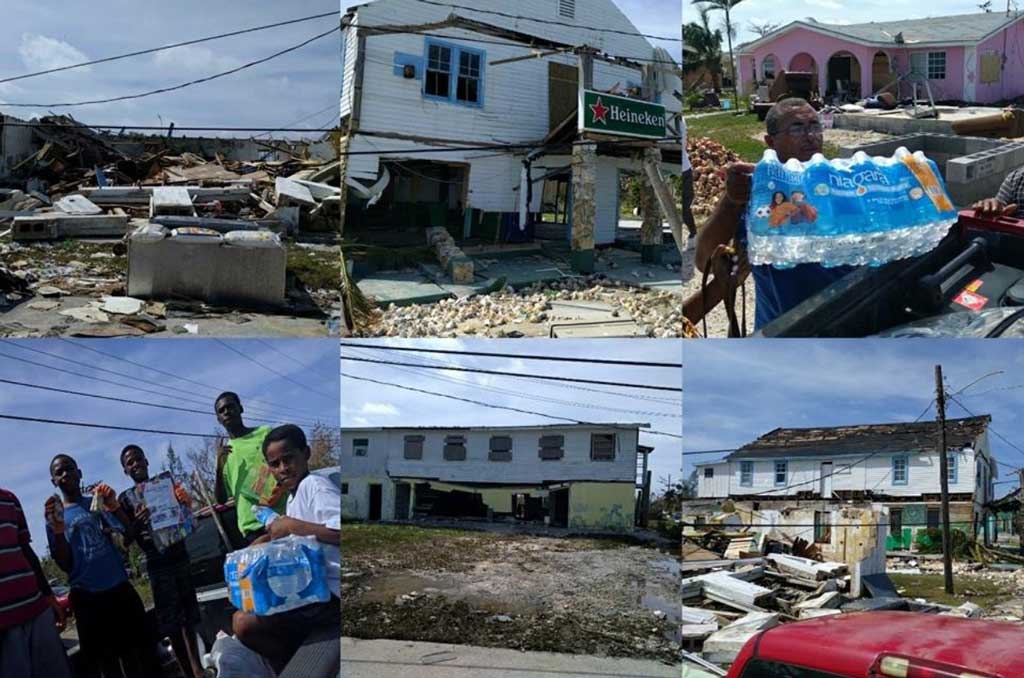 Photo by: Grand Bahama Relief
As most of you know, Hurricane Matthew wreaked havoc in the Bahamas. The category 3 Hurricane slashed through the islands of the Bahamas with 140 mile per hour winds, causing significant damage to homes, buildings, power lines and power plants. There was severe flooding and significant wind damage leaving trees and poles collapsed in the middle of roads which has prevented people from leaving. Tons of people are still without power or running water and many are even without a home or shelter.
The Bahamas is like a second home to many South Floridians. It is a boater's paradise and the great people of the Bahamas are like a second family. They are truly in need of serious help. In efforts to show love and support to the islands, Waterfront Yacht Brokerage has teamed up with Waterfront Properties to donate supplies and offer assistance. The team has already donated over twenty thousand pounds of supplies and will continue its efforts until the Bahamas has rebounded. The majority of the donations have come from within the team but are also accepting donations of anything that would be of help to the islanders, such as, tents, cots, air mattresses, bedding, food, water, towels, medical supplies, toiletries, clothes, baby supplies, flashlights, batteries, tools for rebuilding, and anything else that may be of need.
The Waterfront team has put forth their best efforts to help the people of the islands and will continue to do so until they are back on their feet. It is so awesome to see everyone come together to help the lives of others in such a desperate time of need. Any help with donations is greatly appreciated as the team keeps the ball rolling to provide relief and support to our neighbors in the Bahamas.
Supplies can be dropped off at any of these 4 Waterfront Offices:
Jupiter- 825 Parkway Street, Suite 8
North Palm Beach- 11891 US Highway 1, Suite 104
Stuart- 728 SE Ocean Boulevard
Delray Beach- 355 NE 5th Avenue, Suite 5
Leave a Comment