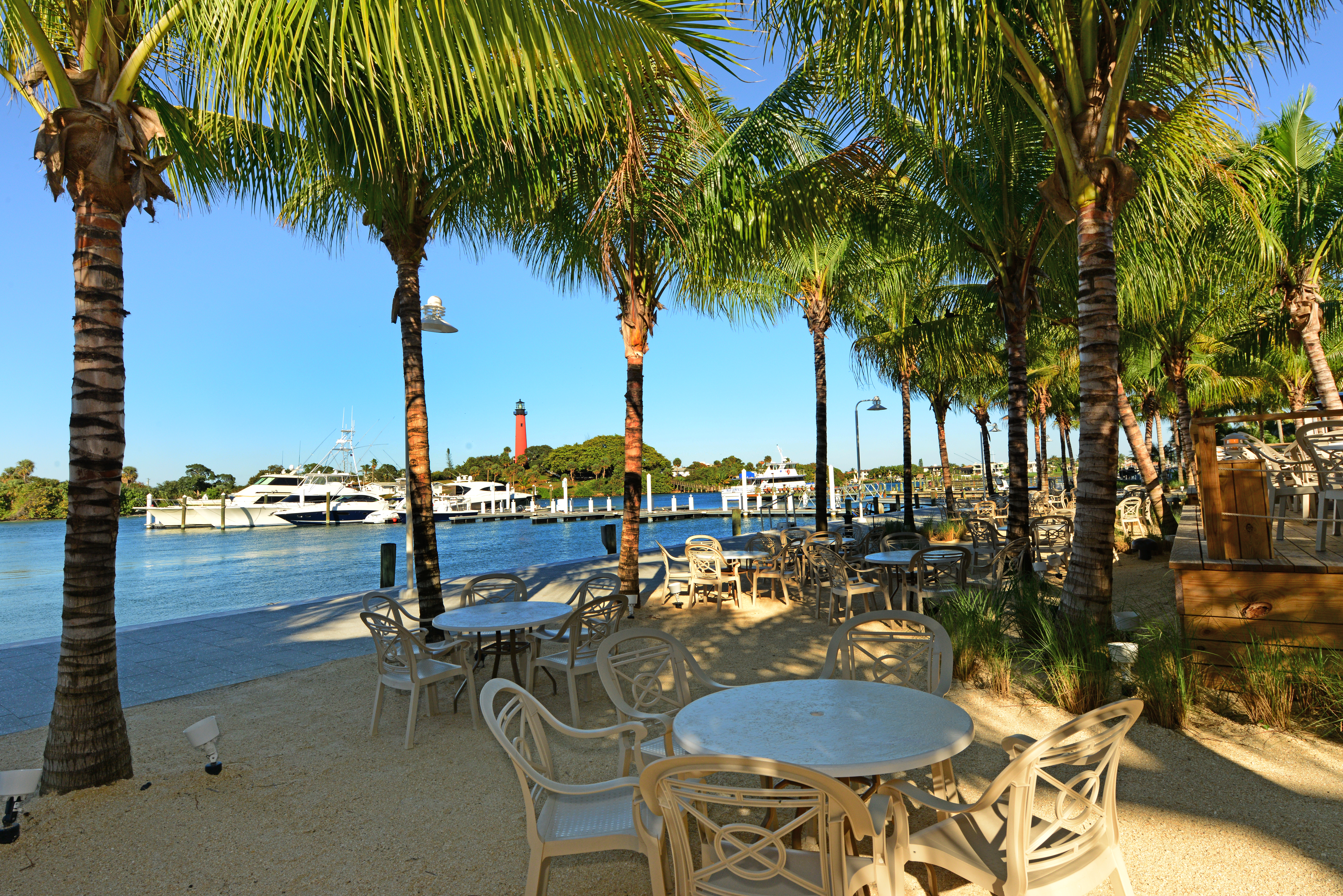 Jupiter, Florida is known for its beautiful waterfront and offers several dining options accessible by boat.
Here are just a few waterfront dining options that are popular in the Jupiter area for you to try:
U-Tiki Beach: U-Tiki Beach is a popular waterfront restaurant located on the Jupiter Inlet. It offers both indoor and outdoor seating with great views of the water and Jupiter Lighthouse. https://www.utikibeach.com/
Square Grouper Tiki Bar: This laid-back tiki bar and restaurant is located on the Jupiter Inlet as well. It's a favorite among boaters and locals for its relaxed atmosphere and live music. https://squaregrouper.net/
Guanabanas: Guanabanas is a tropical-themed restaurant and bar situated on the Loxahatchee River. It's known for its lush outdoor seating area and waterfront views. https://www.guanabanas.com/
Jetty's Waterfront Restaurant: Jetty's is another option along the Jupiter Inlet, offering seafood and American cuisine. https://www.jettysjupiter.com/
1000 North: This is one of South Florida's premier waterfront restaurants. Offering four unique dining areas, each with stunning views of the Jupiter Lighthouse and Intracoastal Waterway. Arrive by boat or car, and enjoy their modern American regional cuisine, including steaks, seafood, and more. https://1000north.com/
Dive Bar Restaurant- Dive Bar offers a raw bar that is known for their oysters and sushi as well as a wide variety of delicious lunch and dinner entrees. With a 2,000-gallon saltwater fish tank, a large open air bar, and a beautiful view of the marina. https://divebarrestaurant.com/
Blue Pointe Bar and Grill – Enjoy 270 degree views of the Intracoastal Waterway surrounded by palm trees and lounging in their adirondack chairs on the beach area or experience ocean breeze while having incredible food and drinks poolside. It will feel like you are on your own private island. https://www.bluepointebarandgrill.com/
Harbourside Place: The Harbourside marina offers easy, public access to everything that Harbourside Place has to offer. Dock for the day and enjoy shopping and dining along the waterfront. https://harboursideplace.com/
Remember to check the latest docking availability, reviews, and operating hours before planning your visit to ensure a pleasant dining experience.
Leave a Comment