The IGFA Light Tackle Invitational
Posted by Lacey Hagler on Wednesday, February 5th, 2020 at 9:50am.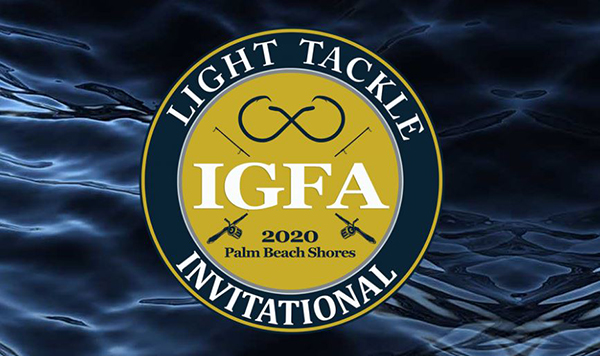 This exclusive two-day tournament will take place during peak sailfish season in South Florida. With a maximum line class of 12-pound and strict adherence to IGFA Angling Rules, the IGFA Light Tackle Invitational is a genuine "angler's tournament," and a platform for light tackle anglers from around the world to showcase their skills and sportsmanship. Species targeted/eligible for catch and release are blue marlin, white marlin, sailfish, and spearfish. Species targeted/eligible for weigh-in are dolphin, blackfin tuna, yellowfin tuna, and wahoo.
Schedule
Thursday, February 6, 2020:
Captains Meeting & Kick Off Party (Casual Attire)
Captain's Meeting
5 PM
Team Registration & Welcome Cocktails
6 PM
Tournament Welcome Dinner
7 PM
Friday, February 7, 2020:
First Day of Fishing & Dock Party (Casual Attire)
Lines In
8:30 AM
Lines Out
3:30 PM
Dock Party & Steel Drum Band
4 PM – 6 PM
Saturday, February 8, 2020:
Final Day of Fishing & Awards Ceremony (Jacket Optional)
Lines In
8:30 AM
Lines Out
3:30 PM
Awards Ceremony
6:30 PM
Leave a Comment