The Largest Shipyard in the U.S.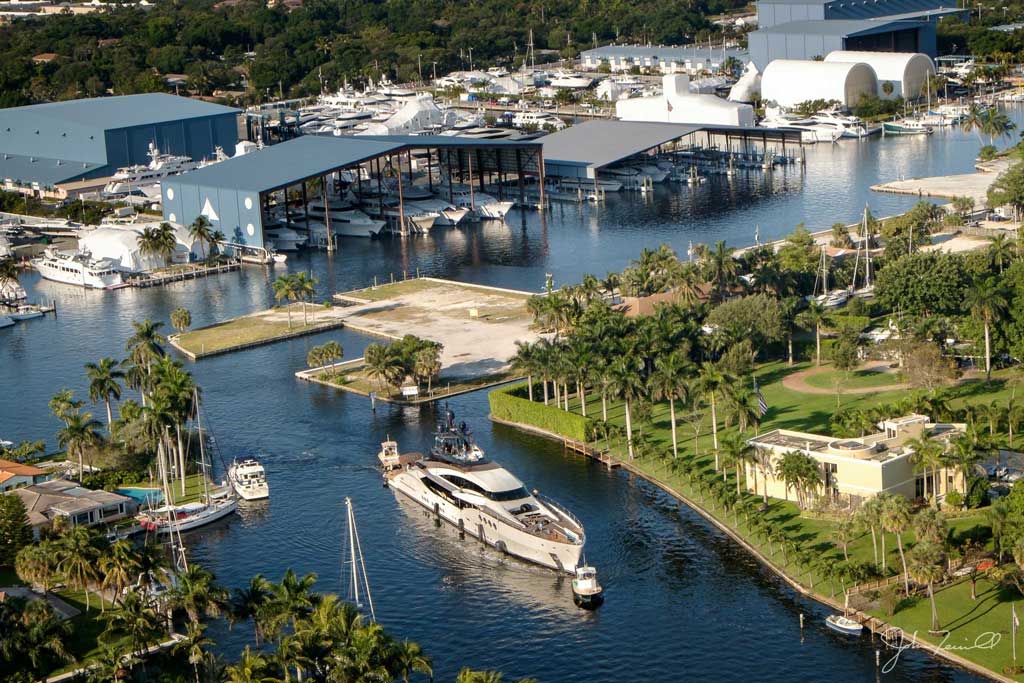 Photo by: Lauderdale Marine Center
With over a 60-acre facility and the ability to handle over 300 vessels, Fort Lauderdale is home to the largest Shipyard in the United States, known as the "Lauderdale Marine Center".
The Lauderdale Marine Center contains 110 out of water spaces, 20 out of water covered sheds, 8 in water covered sheds, 156 wet slips, and up to 330-ton travel lifts. The Center provides a facility that is safe, clean, convenient, and well maintained. LMC has 60 on site contractors and over 100 more local certified contractors. They are excited to offer a one stop shop for full service repairs that are the leader in the industry.
The Marina is what every boat owner wishes for. LMC has 24-hour security, a crew lounge with free Wi-Fi, power hookups and pump out capabilities at each slip, floating docks, bathrooms with showers, and a laundry facility. The crews here are full of experience and confidently focused on quality and value. The services and amenities here are unparalleled. LMC's commitment to their customers and perfectionism is what keeps them at the top.
Here at LMC, the staff is always going the extra mile to make sure your experience is world class. If you need a place to store your boat or even just need some repairs, make sure you check out the Lauderdale Marine Center before you look anywhere else. I can guarantee it will be your first and last stop.

You can also find them on Facebook as Lauderdale Marine Center
Leave a Comment