Bryan Stephens
,

Broker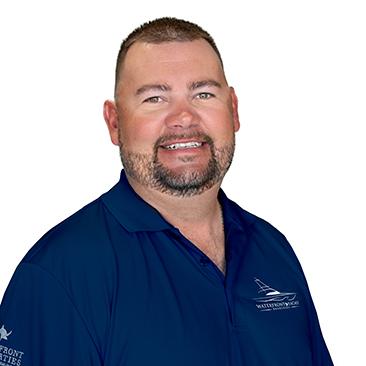 Bryan Stephens holds a 200 GT USCG license and has been a Private yacht Captain in Admirals cove for the past 7 years. He has worked his way up from Detailer, Deckhand, Mate, to Captain over the past 20 years in the industry. Born in Plantation, Fl and raised in Jupiter. Growing up he was always around the water fishing and exploring.

In 2000 his dad Bought a 246 Shamrock and his passion for the ocean was ignited. At that moment he personally learned the right boat can change a person's life. During Summers in College, he worked commercial fishing and detailing boats to earn money and sea time. After graduating with his A.A. in Business Administration from Palm Beach State College he decided that he was going to pursue his Captains license.

His first job came as a Deckhand on a 117' Delta cruising Florida and Eastern Seaboard. He then took a First Mate position on a 112' Westport and traveled through the Panama Canal, spent three months on anchor in San Blas, Panama and eventually made North up to Cabo then San Diego. After returning he found himself ready to become a Captain. He took a position on an 89' Hargrave where he worked for the next 5 years cruising Florida and the Bahamas.

During his time on different yachts going through many showings and sales where he developed another passion. Helping Clients find their Dream Boat. Being a Captain, he is in an exceptional position to guide clients in the right direction before, during, and after finding the boat that will meet their expectations. There is a boat for everybody and Bryan is here to help you find yours.

During his spare time, you can find Bryan fishing, free diving, golfing and spending time with his Wife Marie, family, and two dogs Bentley and Kobe.