Rick Myers
,

Broker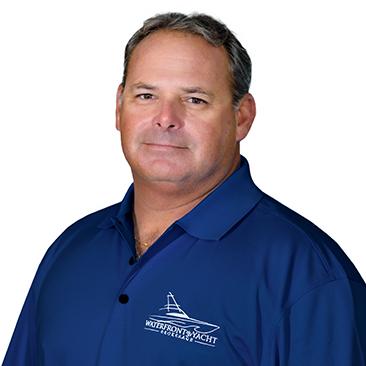 Rick has been on the water nearly all his life and, at age 20, sought out any and all mate positions he could find. He soon found himself working on many privately owned boats, ranging in size from 25' to 170', and established close relationships with crew members and boat/yacht owners.

Rick became a licensed Captain at age 25 and took on numerous other boat/yacht-related responsibilities over next years. They included refit, new construction management, scheduling / mating for full-season fishing trips for owners and their guest, and light tackle and offshore fishing tournaments in Florida, Maine, Mexico, Costa Rica and the West Indies. This extensive boating experience eventually led to Rick becoming a professional yacht broker.

Rick personally understands many of the frustrations boat/yacht sellers and buyers experience. As a result, he wants to make the process of buying and selling vessels easy, enjoyable, and successful. He combines solid technical, mechanical, electronic, and construction expertise with high levels of ethical and professional standards. He meticulously assesses his clients' goals and objectives and works tirelessly to achieve them. Rick believes in honest and open communication, building lasting relationships and delivering exceptional results.

In combination with Waterfront Yacht Brokerage's vast resources, including high-tech, worldwide buyer reach, Rick provides industry-leading levels of personalized service to each and every client.

Rick was raised in South Palm Beach and currently lives with his wife, Shelley, and his two young children, who also share the love of the ocean and waterways with him. When not working hard for his clients, he enjoys sport fishing, diving & spearfishing, motocross, being an amateur musician (percussion), and enjoying the Florida lifestyle.