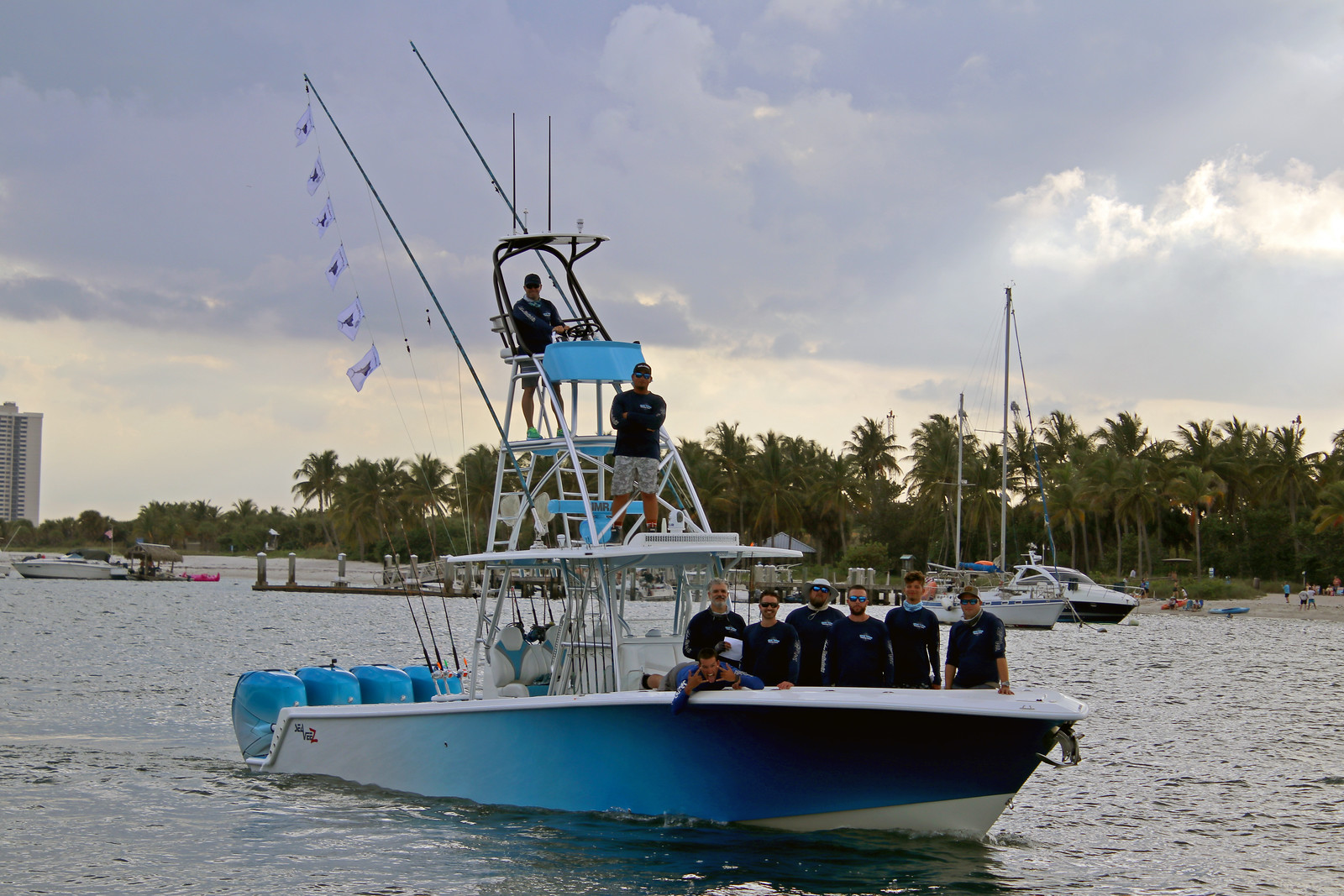 Photo Courtesy of Endless Imagery Photography, Inc.
This past weekend, a fleet of 48 boats shed their summer skin to register for this year's Dust 'Em Off Sailfish Warmup. A multi-inlet tournament, boats fished from Jupiter Inlet to Islamorada to kick off the sailfish season in South Florida.
With fall weather rolling in, fishing proved to be heating up with a total of 107 sailfish releases. 39' SeaVee BLUE TALES captained by Samy Arriaga claimed victory with 6 sailfish releases. 48' Viking DAY SEA captained by Kyle Sherman took second releasing 6 sailfish. Third place was scored this year by ONE UP captained by JC Cleare with 6 sailfish. Kevin Cabrera fishing aboard ANGLER MANAGEMENT claimed top angler with 3 sailfish releases.
This year's
…