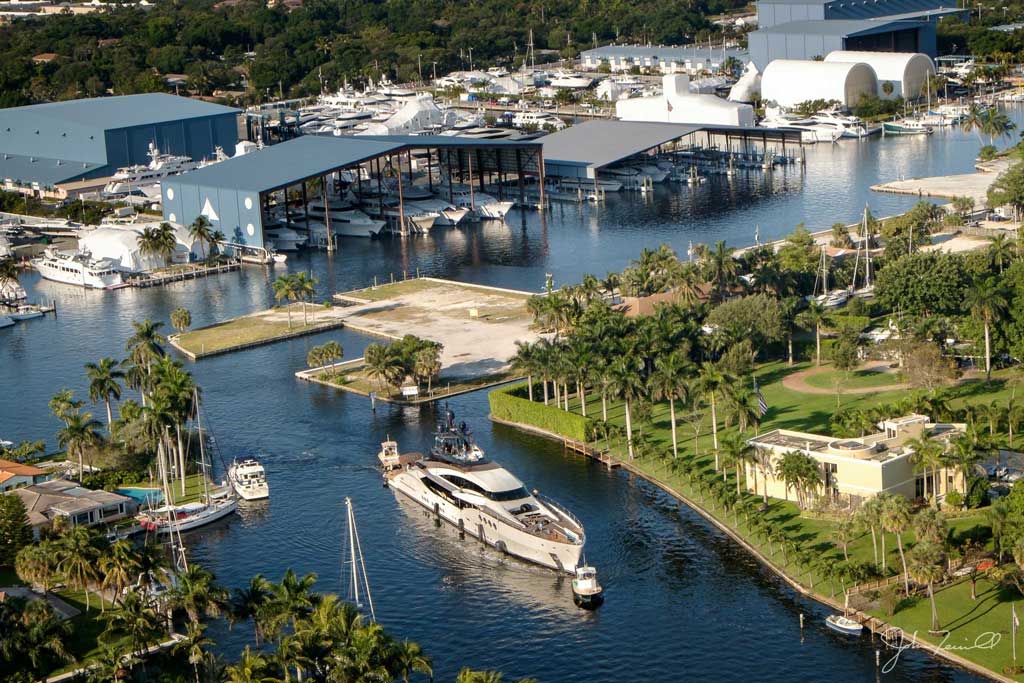 Photo by: Lauderdale Marine Center
With over a 60-acre facility and the ability to handle over 300 vessels, Fort Lauderdale is home to the largest Shipyard in the United States, known as the "Lauderdale Marine Center".
The Lauderdale Marine Center contains 110 out of water spaces, 20 out of water covered sheds, 8 in water covered sheds, 156 wet slips, and up to 330-ton travel lifts. The Center provides a facility that is safe, clean, convenient, and well maintained. LMC has 60 on site contractors and over 100 more local certified contractors. They are excited to offer a one stop shop for full service repairs that are the leader in the industry.
The Marina is what every boat owner wishes for. LMC has 24-hour security, a crew lounge with free
…